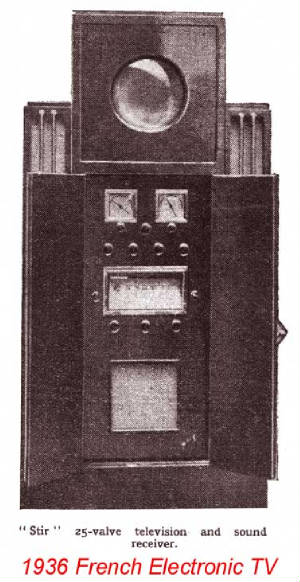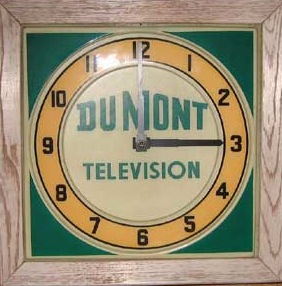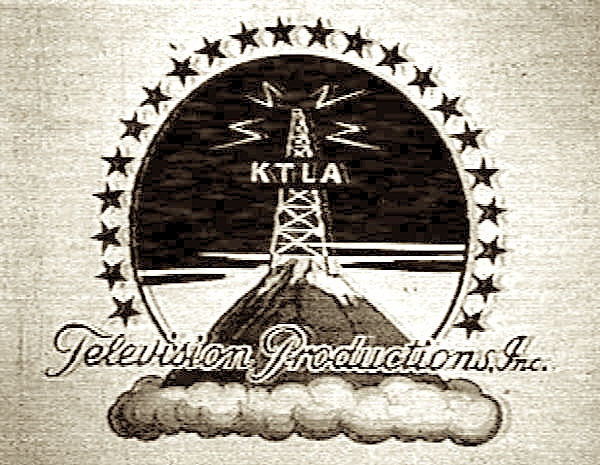 c. 1947 KTLA SIGNON
EXPERIMENTS IN TELEVISION
Electronic television was first successfully demonstrated in San Francisco on Sept. 7, 1927. The system was designed by Philo Taylor Farnsworth, a 21-year-old inventor who had lived in a house without electricity until he was 14. While still in high school, Farnsworth had begun to conceive of a system that could capture moving images in a form that could be coded onto radio waves and then transformed back into a picture on a screen. Boris Rosing in Russia had conducted some crude experiments in transmitting images 16 years before Farnsworth's first success. Also, a mechanical television system, which scanned images using a rotating disk with holes arranged in a spiral pattern, had been demonstrated by John Logie Baird in England and Charles Francis Jenkins in the United States earlier in the 1920s. However, Farnsworth's invention, which scanned images with a beam of electrons, is the direct ancestor of modern television. The first image he transmitted on it was a simple line. Soon he aimed his primitive camera at a dollar sign because an investor had asked, "When are we going to see some dollars in this thing, Farnsworth?"
EARLY DEVELOPMENT
RCA, the company that dominated the radio business in the United States with its two NBC networks, invested $50 million in the development of electronic television. To direct the effort, the company's president, David Sarnoff, hired the Russian-born scientist Vladimir Kosma Zworykin, who had participated in Rosing's experiments. In 1939, RCA televised the opening of the New York World's Fair, including a speech by President Franklin Delano Roosevelt, who was the first president to appear on television. Later that year RCA paid for a license to use Farnsworth's television patents. RCA began selling television sets with 5 by 12 in (12.7 by 25.4 cm) picture tubes. The company also began broadcasting regular programs, including scenes captured by a mobile unit and, on May 17, 1939, the first televised baseball game—between Princeton and Columbia universities. By 1941 the Columbia Broadcasting System (CBS), RCA's main competition in radio, was broadcasting two 15-minute newscasts a day to a tiny audience on its New York television station.
Early television was quite primitive. All the action at that first televised baseball game had to be captured by a single camera, and the limitations of early cameras forced actors in dramas to work under impossibly hot lights, wearing black lipstick and green makeup (the cameras had trouble with the color white). The early newscasts on CBS were "chalk talks," with a newsman moving a pointer across a map of Europe, then consumed by war. The poor quality of the picture made it difficult to make out the newsman, let alone the map. World War II slowed the development of television, as companies like RCA turned their attention to military production. Television's progress was further slowed by a struggle over wavelength allocations with the new FM radio and a battle over government regulation. The Federal Communications Commission's (FCC) 1941 ruling that the National Broadcasting Company (NBC) had to sell one of its two radio networks was upheld by the Supreme Court in 1943. The second network became the new American Broadcasting Company (ABC), which would enter television early in the next decade. Six experimental television stations remained on the air during the war—one each in Chicago, Philadelphia, Los Angeles, and Schenectady, N.Y., and two in New York City. But full-scale commercial television broadcasting did not begin in the United States until 1947. - Excerpt from Mitchell Stephen's article on The History of Television.