Saudi Arabian
CUISINE
Chicken & Rice
Ingredients
3 cups rice
1 Tablespoon oil
1 small onion, chopped
2 cloves garlic, chopped
½ cup golden raisins
2 Tablespoons tomato paste
½ teaspoon cloves
½ teaspoon cinnamon
1 Tablespoon cardamom (ground, not whole pods)
Salt and pepper, to taste
2 Tablespoons pine nuts, toasted
¼ cup slivered almonds, toasted
Note: To toast pine nuts and almonds, heat a small amount of olive oil in a skillet. Add nuts and cook, shaking the pan frequently, until nuts are golden in color.
Procedure
Measure rice into a bowl, cover with cold water, and allow to soak for 15 minutes.
Meanwhile, cook onions and garlic in oil over medium heat in a large saucepan.
After the rice has been soaking for 15 minutes, add it with tomato paste and raisins to the meat mixture.
Add seasoning (cloves, cinnamon, cardamom, salt, and pepper) and stir to combine. Lower heat and cover.
Allow to simmer for about 10 minutes. Check to be sure the mixture isn't too dry. If there is no more liquid visible, add a little more water (½ cup at a time).
Continue simmering for about 10 more minutes, until rice is tender.
Serve dish garnished with the toasted nuts and accompanied by plain yogurt.
The people of Saudi Arabia are very traditional and eat the same foods they have eaten for centuries. The average meal of the Bedouin nomads who remain in Saudi Arabia is much simpler than that of the urban Saudis who make up the majority of Saudi Arabia's population today. However, the basic ingredients are the same: fava beans, wheat, rice, yogurt, dates, and chicken are staple foods for all Saudis. Saudi Arabia has over 18 million date palms that produce 600 million pounds of dates each year.
Saudis rank as the highest consumers of broiler chickens in the world, eating an average of 88.2 pounds of chicken per person per year. Saudis are strict Muslims and, following Islamic law, do not eat pork or drink alcohol. Lamb is traditionally served to honored guests and at holiday feasts. According to Islamic law, animals must be butchered in a particular way and blessed before they can be eaten, so Saudi Arabia is the world's largest importer of live sheep.
Camel (or sheep or goat) milk has long been the staple of the Bedouin diet, and dairy products are still favorites with all Saudis. Yogurt is eaten alone, used in sauces, and made into a drink called a lassi. Flat breads— fatir, a flat bread cooked on a curved metal pan over a fire, and kimaje, similar to pita—are the other mainstay of the nomadic diet that are eaten by all Saudis. These breads are used at every meal, in place of a fork or spoon, to scoop up other foods.
Kapsa (Chicken)
Ingredients
2 Tablespoons of olive oil
1 small to medium onion, chopped
3 teaspoons ground cardamom
1 can (about 2 cups) chicken broth
1½ cups water
1 tomato, chopped
1 6-ounce can of tomato paste
2 teaspoons garlic powder
1 teaspoon lemon rind
1 cinnamon stick
Salt to taste
1 small snack box of raisins
1 package of skinless, boneless chicken (4 breast halves
1 package of skinless, boneless thighs (4 to 6 thighs)
1½ cups white Basmati rice
Procedure
Preheat oven to 300°F.
Wash chicken thoroughly and pat dry with paper towels.
Put chicken in a baking dish and bake in preheated oven until fully cooked (about 30 minutes).
While the chicken is baking, heat oil (medium-high) in a large pot. Add chopped onions and 1 teaspoon of cardamom, stirring constantly until browned.
Add chicken broth and 1½ cups water to pot. Add remaining 2 teaspoons of cardamom, tomato, tomato paste, garlic powder, lemon rind, cinnamon stick, salt, and raisins to the browned onions and water.
Cook on medium-high heat, stirring occasionally, for 2–3 minutes. Add the rice.
Bring to a boil then immediately turn the heat down to low. Cover the pot tightly and simmer for 15 minutes.
After 10 minutes, check the rice to see if it has absorbed all of the liquid.
If the rice is dry but not soft yet, add a little more water and continue to simmer. Do not stir the rice! The rice is done when all the liquid has been absorbed and the rice is soft.
When both the rice and the chicken are cooked, place the rice on a platter and put the chicken on top in the middle.

_______________________________________________________

The advertisers at Downtown LA Life Magazine International are chosen for their quality, excellent products and customer service. If you have had a problem or you are dissatisfied with any of our advertisers we would like to know. Please include your name, address and telephone number. Your personal information is required so we may varify your comments. Comments without contact information will not be considered a valid comment. Please send your comment(s) to: dtlalmagazine@yahoo.com
____________________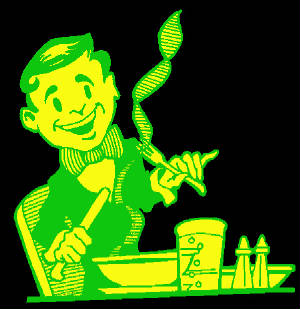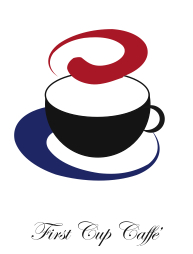 What You Don't Want to Know

At a lot of restaurants, the special is whatever they need to sell before it goes bad. Especially watch out for the soup of the day. If it contains fish or if it's some kind of 'gumbo,' it's probably the stuff they're trying to get rid of.
-Kathy Kniss, who waited tables for ten years in Los Angeles