Downtown LA Life Magazine International
in Pictures

We Participate in the Cultural Diversity of our city
and have an eye to international artists.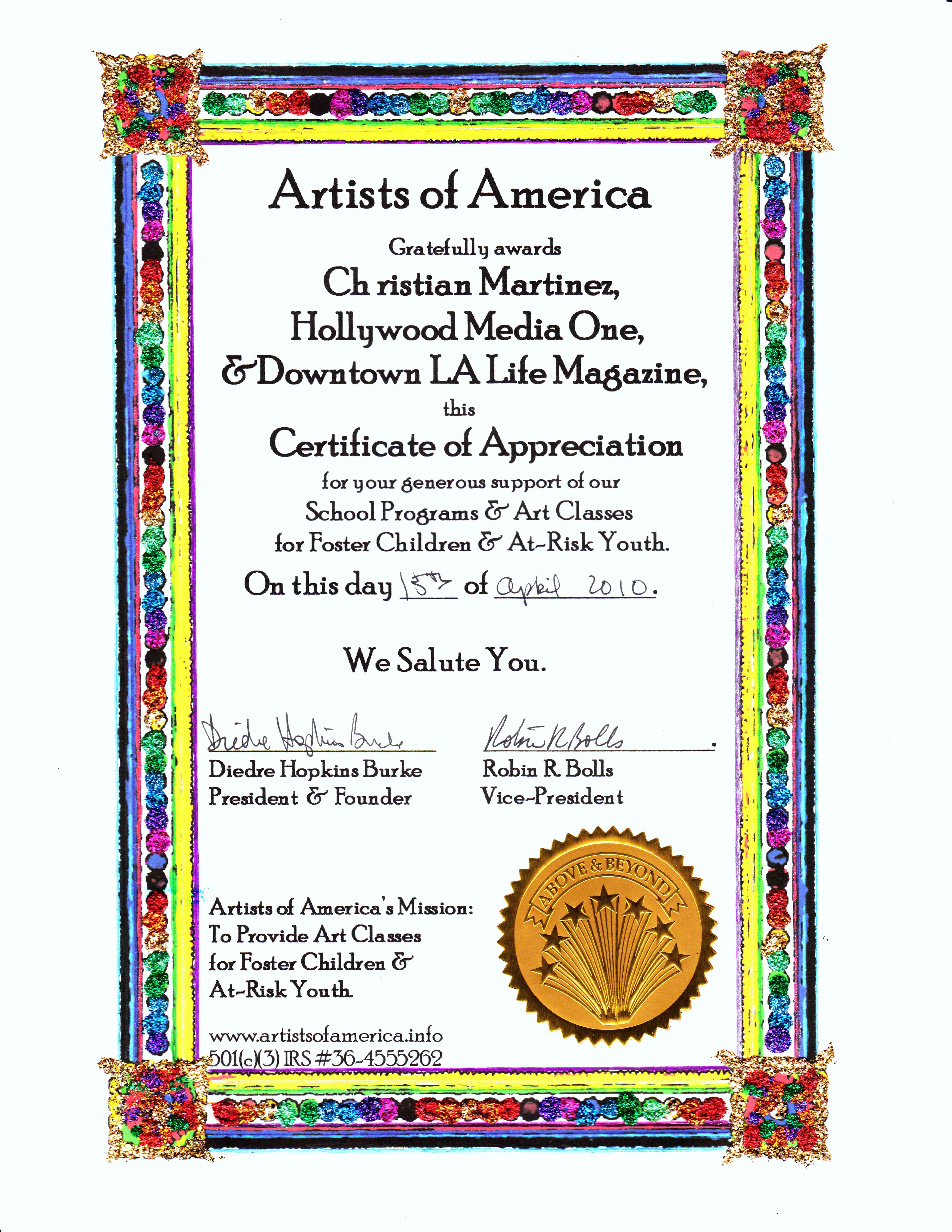 (Below) ZEAL HARRIS was a Featured Artist on
Downtown LA Life Magazine International in 2008
(Above L-R) Jay Blumberg, (Bark Avenue), Melanie Pozez, (Bark Avenue Foundation), and Christian Martinez. Teaming up to help the animal population of Los Angeles. "Service, Dedication, & Care".
PROVECHO RESTAURANT OPENING NIGHT
January 31st, 2009
Christian Martinez, Publisher and Anna Maria Lopez, Urban Advisor, DTLAL Magazine were the invited guests to Executive Chief Gabriel Morale's restaurant opening of Provecho.
(Below) Don Garza, Downtown Los Angeles Town Crier, accepts
The Downtown LA Life Magazine International Award
for Service at the LA City Hall. Editor Don Noyes-More Ph.D.
gave the award and a presentation speech.
We Sponsor Cultural Events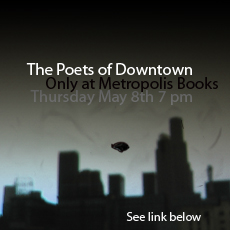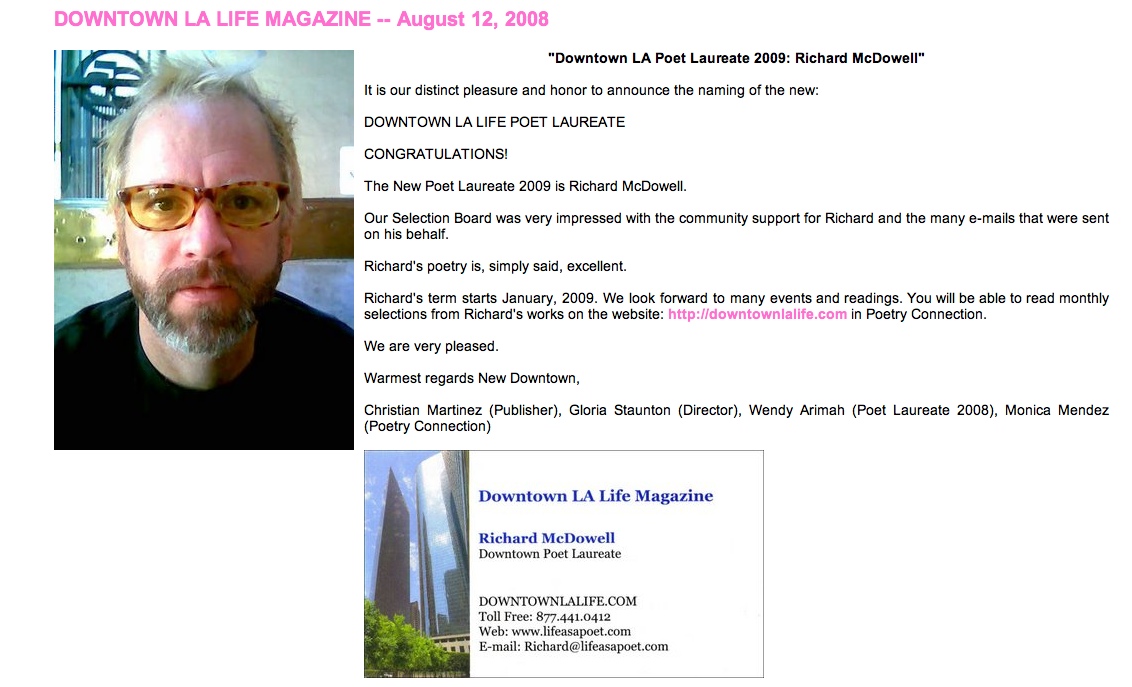 Downtown LA Life Magazine Feral Cat Rescue
WE DO FERAL CAT RESCUE 24/7.
ARTS DISTRICT ART WALK NOTICE 2007

Come and meet Downtown LA Life Magazine Christian Martinez, Publisher,

Don Noyes-More, Editor, and our Social Editor, Heidi Hutchinson, and

many of our editors and writers!

We will be at BLOSSOMS' Restaurant on Main Street

We would love to meet you.

Downtown LA Life Magazine

Supports the Work of the New LATC
MIDNIGHT MISSION CONTRIBUTIONS
DTLAL Magazine Contributed a $3400 Amethyst necklace and ring to the Midnight Mission's Auction in Beverly Hills, The Golden Heart Award. We also contributed "Apples for the Mission"; the staff picked Pink Lady apples and delivered 3 bushels of apples in time for Thanksgiving.