CLICK ON PHOTOS TO ENLARGE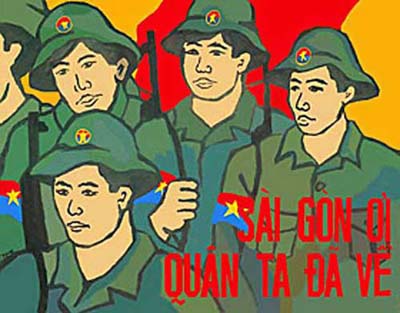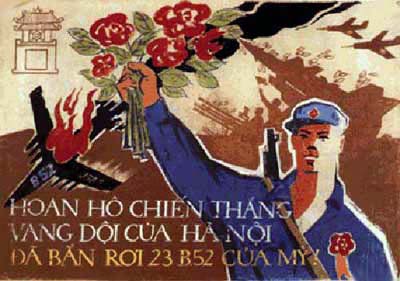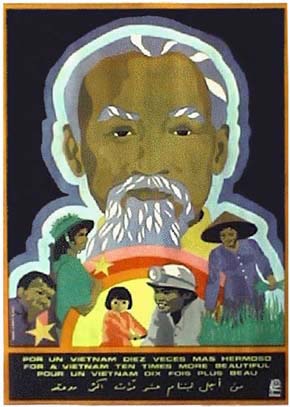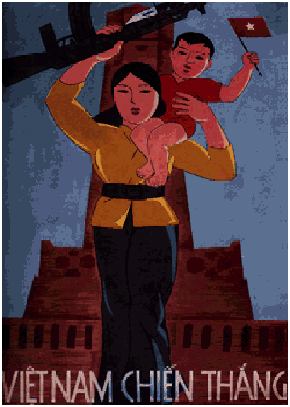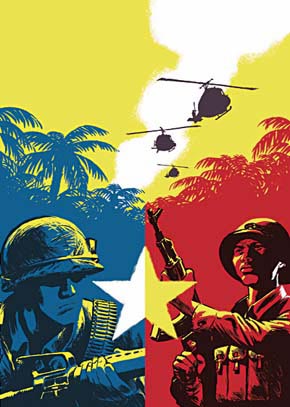 America has made no reparation to the Vietnamese, nothing. We are the richest people in the world and they are among the poorest. We savaged them, though they had never hurt us, and we cannot find it in our hearts, our honor, to give them help--because the government of Vietnam is Communist. And perhaps because they won.
--Martha Gellhorn, 1986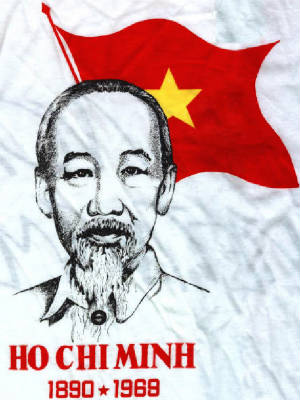 THE VIETNAM WAR
(1954-1975)
An American protracted Southern Asia conflict in the context of a political and armed postcolonial Vietnamese civil war for national unity. The war was conducted by the US and a few of it's allies such as South Korea and Australia against the (Southern Vietnamese) National Liberation Front and the Socialist Republic of Vietnam, under the leadership of Vietnam's much beloved hero in the French colonial war for liberation, Ho Chi Minh. Vietnam, after the earlier colonial war with France, was illegally partitioned from the southern part of the country. The American government and military was sent to South Vietnam to prop up the fascist dictatorship of the South Vietnamese puppet government of Diem. In 1975 after many years of fighting the American military withdrew from Vietnam, and the unpopular southern Vietnamese government fell to the forces of the National Liberation Front/Northern Vietnamese patriotic forces. 1975 finally brought peace and liberation to the once highly oppressed Vietnamese people. "Saigon" the colonialist era name for Ho Chi Minh City was liberated April 30, 1975 and Vietnam was forever liberated from many years of occupation.
Don Noyes More Ph.D., Editor in Chief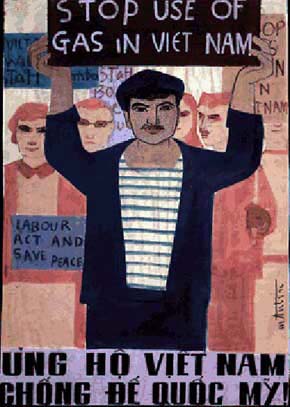 "Nothing is more precious than freedom and independence." Ho Chi Minh